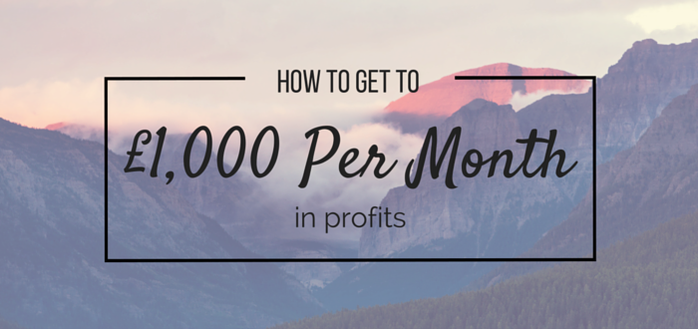 Let's talk about how to  build yourself a nice side income.
What steps do you need to take to go from knowing nothing about selling on Amazon to seeing some actual results?
In this episode we look at what mindset you need to break £1k in monthly profits, what common mistakes you need to avoid, and how to begin generating sales.
Lets start building our sales machine!
Make sure you grab my "Fast Start Guide" to making profits with Amazon. It'll get you up and running on Amazon before you can say "prime":

….This will teach you how to get set up on Amazon, research your first profitable items to sell, analyse them so you don't waste any money, then send the suff into their warehouse to watch it sell.
Here's what this episode covers:
Why £1,000 per month?
How to ensure consistent sales in a "random business"
The one aspect of your business you should never rush
Why hard and fast rules don't work
Don't obsess over the details
Building solid systems that create solid income
The "one thing" to focus on to ensure success
Links mentioned in this episode:

...Subscribe, and it would be SUPER cool if you could leave a review :)