Marketing Coordinator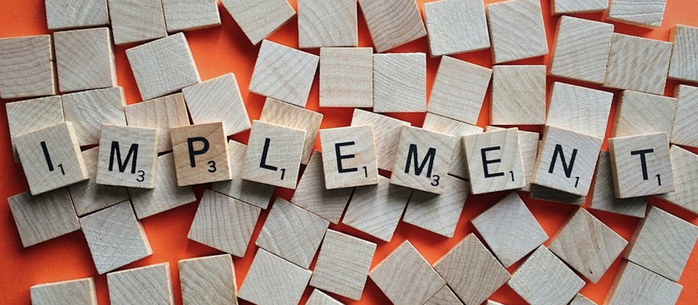 Are you PASSIONATE about digital marketing? 

Do you LOVE funnels, copywriting, email marketing, and content creation?

This Marketing Coordinator Position position could be perfect for you.
Have a quick read of the objectives below, and if you feel like you could dominate this role, then you'll find instructions to apply at the bottom of the page!
This is a full time position, and it's 100% remote - so you can work from home, or from wherever you like, as long as the work is delivered on time and is excellent quality.
It will involve Ecommerce Freedom and also marketingbites.com.
Outcomes:
1. Quickly build funnels (mainly front end) similar to our current funnels so we can rapidly test. Ollie will break down the strategy for you, and you will implement it up to a 'final draft' stage. 
- 'Cloning' funnels and repurposing them for different products
- Writing sales pages/landing pages from templates 
- Building the Activecampaign sequence
- Figuring out what what we've done before w/ minimal guidance, replicating and improving on that precedent
- Proactively identifying and preventing would-be issues that we hadn't noticed or scenarios we hadn't considered
- Understanding the overall business purpose and goal
- Get funnel pages up to a 'final draft' level so Ollie can make the final tweaks.
2. Implement our promo calendar
- Schedule email invite sequences for webinars
- Content emails (linking to videos/podcasts, or writing content for within the email)
- Creating PDF lead magnets from templates
- Editing and uploading podcasts/videos, writing summaries in bullet points, creating a thumbnail png from a template
3. Create training programs from raw video files
- Edit videos + upload to Kajabi
- Create cheatsheets + upload
- Create thumbnails from templates
- Design product logos from templates
- Turn webinars/videos into PDFs (get audio transcribed then edit + make it look pretty and read well)
4. Use our software stack and learn new tools without breaking a sweat. Our stack includes:
- Activecampaign
- ClickFunnels
- WordPress/Podcastwebsites/Jimdo
- Copy + paste HTML/CSS skills
 -Zapier

- Canva/photoshop
- Video editing software
- Audio editing software
5. Quickly jump in and help in last-minute situations.
- Maintain awareness of important events (dates & times) in case something doesn't go as planned.
- Be available via Skype during these times.
- Notify team members who need to be involved with maximum notice.


6. Execute tasks assigned by Ollie on time. 
Key Performance Indicators:
Promo campaign tasks remaining + how ahead we are on the promo calendar
How many tweaks are needed to finalise your 'drafts' (landing pages, sales pages, PDF's, etc)

Overall quality of work (e.g., 404 pages, errors on pages, emails sent incorrectly)
Competencies:
Passionate and experienced in digital marketing (funnels, split tests, content creation, email marketing, automations etc)
Good copywriting skills 
Highly analytical
Good eye for design (not necessarily a 'designer' but can make landing pages and PDFs look pretty)
Organised: able to keep our systems clean and understandable by anyone in the org. Clear documentation.
Creative problem solver
Comfortable figuring things out with minimal direction 

Salary is £25,000 - £30,000 depending.
If you read through the list of questions and begin screaming 'this is SO me!!'...
Then I want to connect with you.
Shoot a message with your LinkedIn profile URL in the subject line to this email:
ollie@marketingbites.com
I'll get back to you shortly with the next steps.
Speak soon!
- Ollie.