We're Looking For A Blog Article Writer/Guest Poster!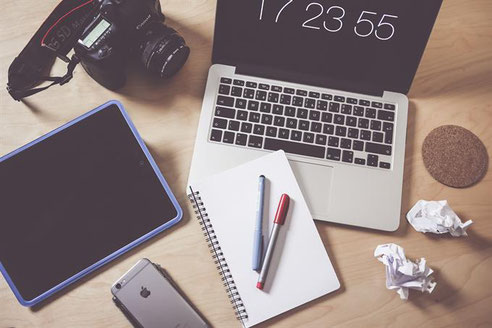 Here at Ecommerce Freedom, one of the ways we connect with our audience, and attract new people is through excellent content. 
Are you a talented writer with journalism experience?

This 'Blog Article Writer/Guest Poster position could be perfect for you.
I need a talented writer to create excellent content each week on the topic of Amazon selling, business, motivation, productivity and everything related. 
Have a quick read of the objectives below, and if you feel like you could dominate this role, then you'll find instructions to apply at the bottom of the page!
The position will be 100% remote - so you can work from home, or from wherever you like, as long as the writing is delivered on time and excellent quality.
You'll be hired as a freelancer, and this could evolve into a full time position if things work out. 
Outcomes: 
Produce 3x weekly 300 - 500 word articles for Ecommerce Freedom that are heavily researched (based on current content + web research), simple to read, and blow people's minds. These will include super unique angles on subjects that have been talked about a lot. 


Proactively find unique subjects to talk about on each article, based on the monthly topics and plan out those subjects on an editorial calendar. 

Make sure we are always 1 month ahead on finished content ready to post within 30 days after starting.
Lead our offsite content marketing efforts so that they produce 2,000 new leads every month. 
Write a 1k-2k weekly guest post for other sites by doing 20% original research and then using existing content and assets we have to put together world-class guest posts. Also create content upgrades for these. 

Write a weekly student success story and manage the data collection process in conjunction with our support and success manager. 
Key Performance Indicators: 
- Engagement rates of 3x weekly articles 
- Engagement rates of student success story articles 
- Number of new monthly leads generated from content marketing
- Percentage of deliverables completed on time 

- Days of content prepared 

Competencies: 
- Experience in journalism 

- Successful track record with hitting deadlines
- Does not use fluff in their writing at all. Think in steps, be able to adopt my 
voice for some articles and write in their own style for non-ghost-written articles. 

- Analytical thinker 

- Understands ecommerce + online business. This will be the main topic of discussion, so it helps if you're passionate about it.
- This job scorecard doesn't intimidate them.
If you read through the list of questions and begin screaming 'this is SO me!!'...
Then I want to connect with you.
Shoot a message with your Linkedin profile URL in the subject line to this email:
support@ecommercefreedom.com
I'll get back to you shortly with a quick survey
Speak soon!
- Ollie.