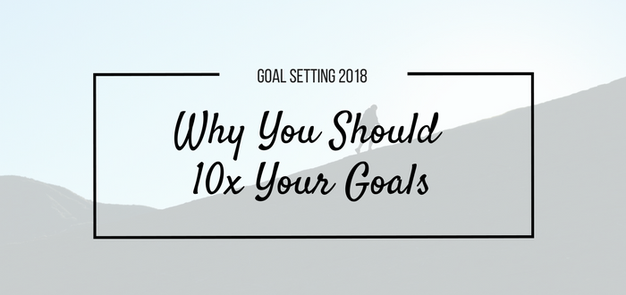 This is something I fell victim to last year and see too many people falling victim to it already this year, setting realistic goals for themselves. 
YOU SHOULDN'T BE SETTLING FOR ANYTHING LESS THAN 10X'ING YOUR GOALS
In today's episode, I share with you what happened to me when I had set realistic goals for myself last year. This year, I've decided to 10x my goals and the results have already been profound. You'll be learning the exact reasons why you need to 10x your goals in 2018! 
Listen to all our episodes and leave a review: HERE
Why You Should 10x Your Goals In 2018
2018 is already upon us… and you know what that means, GOALS! If you're like most people you've set goals for yourself. And hopefully unlike most people, you're still working to achieve those goals :).
The problem I'm seeing among my clients and even my friends and family is they're undercutting themselves with the goals they set. What I've been striving to tell them and what I'll be sharing with you today is that whatever you set your goals at, you should 10x them for the rest of 2018!
Last year I set realistic goals for myself instead of setting goals that deeply forced me out of my comfort zone. In my mind I thought that by setting these realistic goals I'd be able to smash them.
By setting realistic goals, I only strived to double both my Amazon and coaching business. But then something unwarranted happened, I made less money from my coaching business last year than in the previous year.
Here I aimed to double my business but ended up reducing my income… what exactly could've happened? After watching a speech on business on YouTube, I learned that you should never aim to just double your business. You should aim to 10x your business.
There's a specific reason you should 10x your business. When you aim to double your business, the point of reference you're using is from the past. This is a flawed strategy because you can't be doing what you did in the past to get to where you want to go.
"You should set goals beyond your reach so you always have something to live for," - Ted Turner
To grow your business, you have to transform into a different person. When you're just setting goals to double your business, it's not changing your mindset enough to warrant growth.
However, we're already into the New Year and I've been working relentlessly to 10x my business. This completely destroys any point of reference I had from the past.
To 10x your business, you have to completely change yourself and the strategy for your business.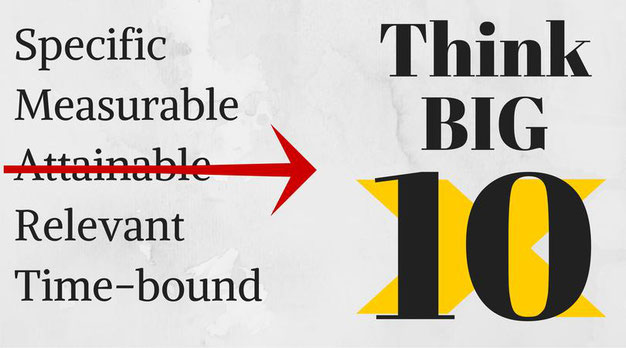 Only 23 days into 2018, and I can already see my life improving vastly since the start of 2018.
I want you to use this analogy when 10x'ing your business. Think about what it takes to create a meal for yourself. If you had another person over, you'd know how to cook a meal for the both of you. But what about if you had nine other people over to cook for? Don't you think you would need to change your strategy and become a better cook to serve all of those people?
Whatever you're focusing on doing in 2018, make sure you 10x your goals!
Links mentioned in this episode: 

Listen to the rest of our episodes and leave a review: HERE