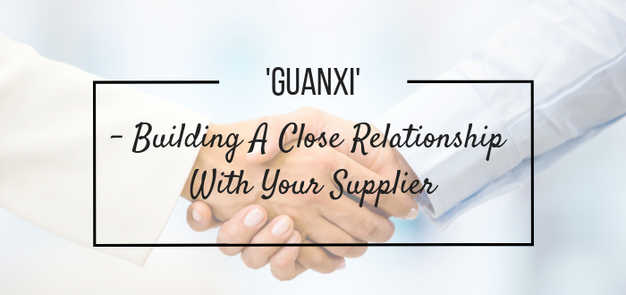 The stronger the relationship between you and your supplier, the stronger your business. 

But how do you build this relationship?
In China, the word 'Guanxi' describes the close bond two business people develop between each other. It simply means 'relationships', but westerners often believe it's some mystical force you need to possess. 

In this episode, I break down my understanding of 'Guanxi', and I explain how you can implement it to strengthen your relationship with your supplier.
Here's what I cover: 
- The REAL LIFE benefits of developing and understanding 'Guanxi'. I tell you the story of my client who rapidly increased the engagement he was getting from potential suppliers once he understood how to communicate more effectively.

- How understanding 'Guanxi' has helped me get smaller minimum orders, better prices and a load more benefits.
- How 'Guanxi' works in practice. How do people in China develop it?
- Why you should use 'Guanxi' from your first interaction with your supplier. This will help you stand apart from the other Amazon sellers sending messages on Alibaba.
- The simple sentence I use to show my supplier I'm serious, and to develop a stronger bond between us
- I give you 2 simple action steps so you can implement 'Guanxi' in your business today ...even if you haven't started!
-