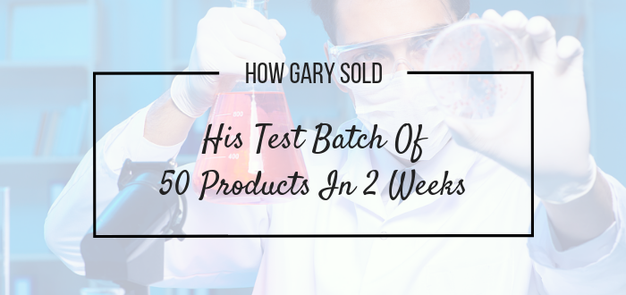 If you want to avoid wasting thousands when you're importing private label products, start with a test batch. In this episode I walk you through how Gary sold out his small order of 50 units of stock within a couple of weeks. This is a 'sneak peak' into a conversation we had, and I thought you'd appreciate following his journey.
Here's what I cover: 
- The big hesitations Gary had before importing his test batch, and why he went ahead with it anyway
- Why Gary's heart sank when I gave him his product!
- How Gary sold 50 units of his test batch in 15 days
- The one simple sentence Gary used when messaging his supplier to get better prices on his order
- The ONE THING Gary says that helped him get rapid results
- Gary reveals how many suppliers he contacted to order his test batch, the response rate, and how he chose the one to go with
- How Gary convinced his supplier to let him order 50 units of stock, even though the 'minimum order quantity' was way higher
- Gary's advice for people who are 'on the fence' about whether to get started and order a test batch