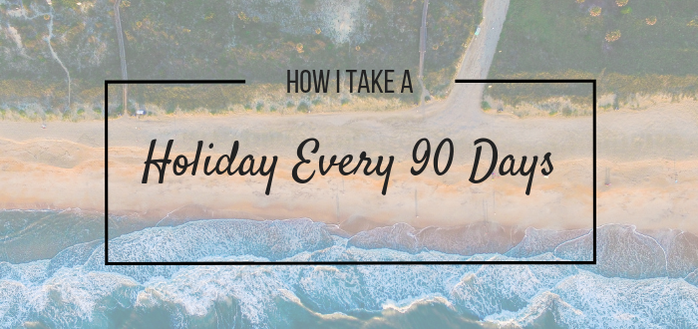 Travelling is one of the perks of having a business you can run from a laptop, but how much travelling do you really want to do? In truth, being a 'digital nomad' is a bit of a dream that can be difficult in reality. In this episode I break down the perfect amount to travel each year ...and why this can make you MORE productive in your business, through 90 day goal setting. It's the perfect year structure on all fronts. 
Here's what I cover: 
- Why the 'digital nomad' lifestyle is a bit overrated 
- How 90 days is the PERFECT interval to set goals, and therefore the perfect time to book holidays throughout the year
- The 3 reasons I take a holiday every 90 days
- The experience I had in Villa Honegg in Switzerland that helped me skyrocket my business (while a private label was being shipped from China to the UK)
- How to build a business that facilitates frequent travel, and how to get it started in under 90 days
If you want to get started NOW building your business that allows you to travel, the first milestone to hit is £1k profit per month (from there you can grow the business to whatever level you want!). 
My 'BREAKTHROUGH' course, launching on November 19th has been designed to help you get there in 90 days.

To celebrate the launch of the course, I've put together a list of 5 private label products that are now generating way more than £1k profit per month on Amazon.

Download it for free here: 
https://info.ecommercefreedom.com/5-products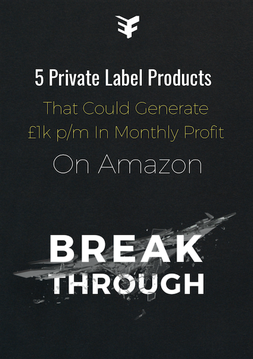 After you've downloaded the PDF, you'll get an opportunity to join the earlybird list for 'BREAKTHROUGH' ...and if you're on this list you'll get early access to the cart before the public (20,000 people will see the cart open, and there's only 50 spots available). 

So grab the PDF, join the earlybird list and I'll catch you on the program!