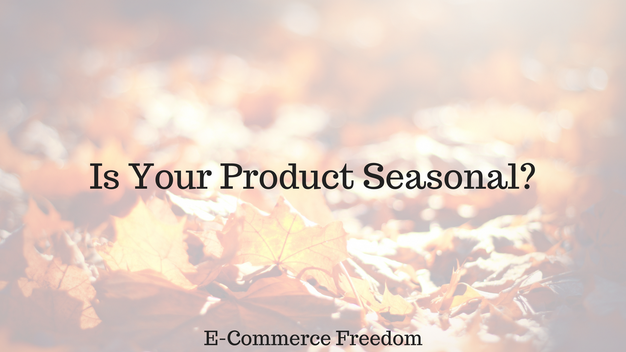 Listen to the rest of the episodes and leave a review: CLICK HERE
A common problem that people have been asking me about is if their product is seasonal or not. This is a problem that I ran into when I first started my Amazon business and it's something I address in today's podcast episode. Also addressed in today's episode is: 
How to think about your product strategically
The website to test if your product is seasonal 
My experience with a seasonal product
How to time your product to increase sales 
By the end of the today's episode, you will have learned everything as mentioned above. It can be tricky to know if the product you're sourcing is seasonal or not, but take the guessing game out of it by listening to the podcast above!
Listen to the rest of the episodes and leave a review: CLICK HERE