'Strategy Specialist' Sales Position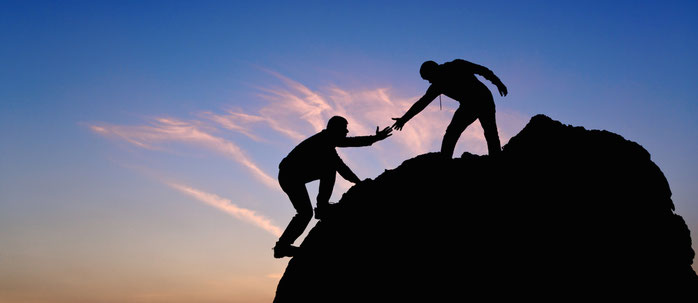 Here at Ecommerce Freedom, it's time for us to begin offering more coaching to the world, so we can get in closer with our customers and help them further.
Are you a talented closer with a ton of sales experience? 

Do you LOVE building relationships, providing value and helping people?

Are you motivated by commissions?

This 'Strategy Specialist' Sales Position position could be perfect for you.
Have a quick read of the objectives below, and if you feel like you could dominate this role, then you'll find instructions to apply at the bottom of the page!
The position will be 100% remote - so you can work from home, or from wherever you like, as long as the writing is delivered on time and excellent quality.
We'll discuss the pay model and hours etc at the interview stage.
Outcomes:
1. Close 5 new coaching clients per week
- Gather leads from our database, organise, qualify, followup and close each lead
- Work with Ollie to figure out the 'hot' leads from all areas of the business, reach out to them and see how we can help
. Figure out new ways to uncover leads we already have.
2. Manage leads and stay organised
- Track opt-ins, sales and build a database of our leads and customers
- Use a scheduling software to swiftly book in calls with leads
3. Provide a TON of value to our customers as you sell. No 'used car salesman' tactics, but rather work with qualified leads to help them solve their problems. Once you've figured out how we can help them, offer next steps.

4. Own and run sales as if it was YOUR business.
- You will be set targets, but aim to PUSH them, and come up with creative ways to grow the business from your side
- Innovation at any stage of the sales process is welcomed. What can YOU bring to the role? Better lead management? Better qualification? Better offers? We're open to ideas.

5. Stay in the loop of ecommerce and the Ecommerce Freedom business 
Includes:
- What's happening with Amazon, ecommerce trends, what strategies work, what issues there are etc
- Know what webinars/trainings we're running, what products we have, what content is available, 
Follow all the success stories we produce! (this will make your job MUCH easier)

6. Have a solid understanding of our products and how we can help people
- Be REALISTIC when helping people set goals, based on what we've helped people achieve in the past 
- Develop a deep understanding of the strategies we teach, and how they can help people achieve their goals 
Key Performance Indicators:
Number of sales each week (high ticket + courses)

Number of Followups with leads


Phone call scores by customers (how they rate their experience)
Competencies:
Leader who will be integral in the Ecommerce Freedom organisation

PROVEN track record of excellent sales performance (references required)

Self starter + massively driven by targets

Great at organising lead flow, finding more opportunities to start conversations, build relationships with customers, give VALUE and ultimately close sales. (Never pushy, no pressure, no annoyance)

LOVES the idea of taking ownership of a business and helping it grow.
If you read through the list of questions and begin screaming 'this is SO me!!'...
Then I want to connect with you.
Shoot a message with your Linkedin profile URL in the subject line to this email:
support@ecommercefreedom.com
I'll get back to you shortly with a couple of questions.
Speak soon!
- Ollie.