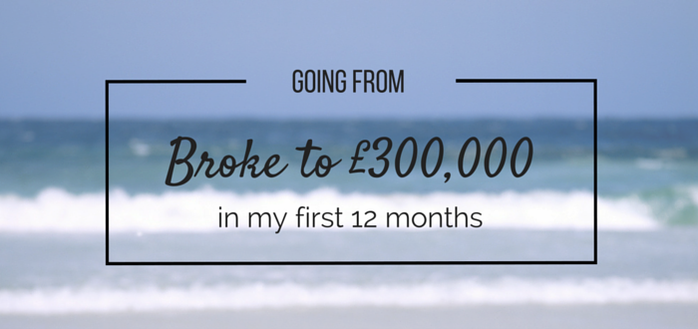 I LOVE talking about ecommerce.
Especially when the subject is using an ecommerce business to design a lifestyle focussed on abundance and freedom.
But you know what I love even more?
...Giving away tips you can IMPLEMENT and actually get results with.
The reason I'm so keen to put content out there is because I believe people need more options, and more real opportunities.
Especially when 99% of the "business opportunities" on the internet are either complete scams or endless MLMs (do we really need more people spamming us with the latest weight loss tea?)
So to show I'm fully serious about giving you content you can use, here's a FREE video series from me:

….This will teach you how to get set up on Amazon, research your first profitable items, analyse them so you don't waste any money, then send the suff into their warehouse to watch it sell.
USE it, and like many others who have made thousands in sales just using this guide, it will be a great kick start to your journey.
...So why Ecommerce? What's so great about it?
Let me explain.
There are a LOT of entrepreneurs out there who haven't had the chance to spread their wings yet. Usually they're trapped in jobs or just surrounded by people who are conditioned to believe that owning a successful business is impossible.
The ecommerce industry is a place for them to come out of their shells. It's very real ($1.5 trillion a year), and it's helped me completely transform my life. I don't have to have a job, I can live wherever I like in the world (providing there's a wifi connection), and my business churns out cash for me even when I'm not touching it. When I feel inspired, I can crank the dial and turn up my income at will.
But the thing is I'm no genius, and I certainly didn't have any advantages starting out. 
The point here is that this business is just so accessible. You can come in at any level - the amount of capital you have will just change the strategy you use. 
As long as you're willing to put in the work (especially in the beginning), and you take the time to learn the skills necessary for success, there's a LOT of opportunity with ecommerce.
I want to introduce you to this awesome world!
I have a quick favour to ask you, if you'd be so kind:
1) Please listen to one or a few of the episodes
2) Then, PLEASE leave a review on iTunes.
I will read EVERY review and take note of what you love/hate to make the podcast as valuable as I possibly can for you.
I've released the first 5 episodes in one go for you, so feel free to "binge" on them. They've been designed as a crash course to get your business started, and get you selling some products on Amazon. 
Here's what the first episode covers:
Why I'm not a fan of UK immigration laws ;)

How to "break in" to the business even if you're broke

How to never deal with customers in your business

The (unrealistic) goals I set for my first year 

I give you solid proof that the 'average Joe' is making a real income on Amazon

How my life has been transformed thanks to my business

What's coming in the next few episodes
I hope this episode inspires you. In fact this was my main intention when I put the show together.
I remember the first time I heard it was possible to have a business you could run with just a laptop and how that kept me up at night. I also remember the first time I heard of passive income. I want to pass these amazing concepts on to you so you get that same feeling of excitement. 
Links mentioned in this podcast:
My fast start guide to selling on Amazon

...subscribe, and it would be SUPER cool if you could leave me a review :)