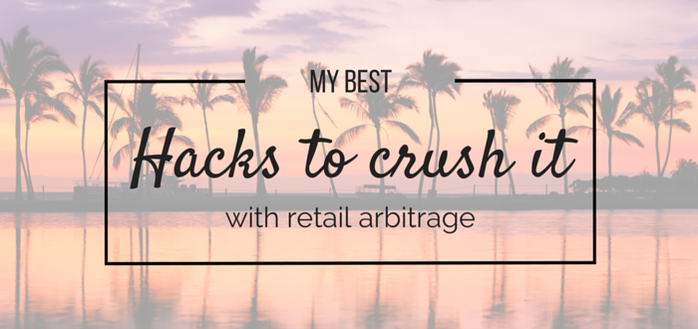 Retail arbitrage is a REAL strategy, and it's helped countless people grow their capital to begin their ecommerce journeys.
But as you've probably guessed, it's not get "rich quick". It takes real work, and it takes time.
I want to make it as easy as possible for you. I wanna give you all the "hacks" you'd only learn from countless hours of trying and failing with retail arbitrage, and give you what you need to crush it with this strategy.
In my Automate Amazon UK Facebook group I asked all the people who regularly do RA to unleash their best tips and tricks - and I've leaked them all on this episode for you.
Learn how to cut your product hunting time in half, get bonus money when stores screw up, hunt down hot sellers like a ninja ...and loads more!
Make sure you grab my "Fast Start Guide" to making profits with Amazon. It's a plain english, no nonsense guide to starting your Amazon business:

….This will teach you how to get set up on Amazon, research your first profitable items to sell, analyse them so you don't waste any money, then send the suff into their warehouse to watch it sell.
Here's what this episode covers:
Why 30 minutes doing RA isn't enough
How to find hidden deals/bargains in shops
How to begin building a network of retail suppliers
The best website to seek out great RA products
How to instantly 10x your results from an awesome product find
Why you should always check your receipts
How to avoid missing 80% of a store's profitable stock
Links mentioned in this episode:
My fast start guide to selling on Amazon

...Subscribe, and it would be SUPER cool if you could leave a review :)