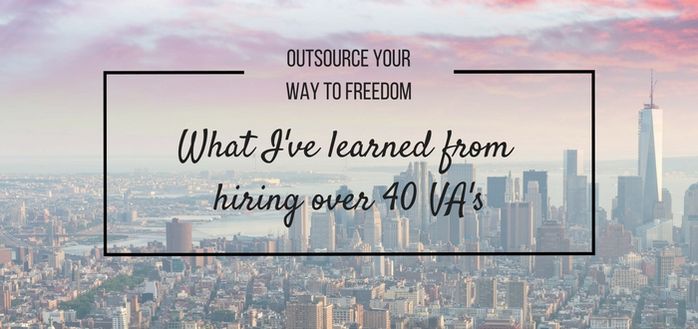 Outsourcing has been quite a big buzzword in business in recent years. 
There's a GOOD reason for this.
How many hours a week could you save by hiring a virtual assistant?
In this episode I encourage you to break down every action that happens in your business, and decide what you should specialise in yourself, and what you should outsource.
One thing you'll learn quickly about outsourcing is that it comes with it's own set of challenges.
Your virtual assistants need to be hired, trained and managed properly to ensure the quality of their work remains at a high standard. 
That's why I wanted to reveal all my secrets to you in this episode, so you can have the best chance of getting success with your VA's.
what's covered in this episode:
What sort of tasks you should already be outsourcing
How to guarantee your staff pay for themselves (4x over)
Where's the best place to find virtual assistants?
My detailed hiring process to ensure quality staff
How to train people to become better than you at a task
Why it benefits your business to give VA's regular bonuses 
One simple trick to manage your team of VA's
How to ensure your VA's work for you long term
links mentioned in this podcast:
Jing ...free screen recording software)
camtasia ...more advanced screen recording software

...subscribe, and it would be SUPER cool if you could leave me a review :)