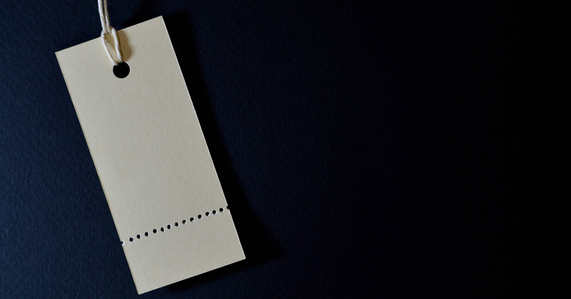 In today's video, I'll be answering questions from my Q&A Facebook group. If you'd like to get your question answered in an upcoming video, click this link to join the group:
I want to join 'Ollie's Ecommerce Q&A Group'
Please note, you need to answer the questions that appear when you join or you won't be allowed into the group. I'm doing this to prevent spammers in the community.
Hey, how's it going? It's Ollie here. So, had a lot of fun on yesterday's product research master class. I hope you were there. I hope you enjoyed it. We've got loads of good feedback, tons of people showed up and I think some of you got a lot more clarity on how to find products.
Now if you missed it or you're still not sure how to find private label products and niches and how to do product research, make sure you go to the Facebook group, Ollie's e-Commerce Q&A Group, and go to the announcements at the top of the page and you'll see some resources to help you get clear on how to find hot products.
Today we've got some great questions from quite a few people. A couple of these questions revolve around Amazon Australia, which is awesome.
There's a lot of people realizing that Amazon has opened in Australia recently. You can sell on the platform now and it's starting to grow and gain popularity.
What is your opinion in relation to using Amazon in Australia for an e-Commerce business?
Dale Jackman asks, what is your opinion in relation to using Amazon in Australia for an eCommerce business? Here's the thing about Amazon Australia. It's a new marketplace. What that means is there's huge pros to entering a new marketplace. And there's also some cons. There's some benefits and there's some things you need to be concerned about.
For example, early adopters in any new marketplace have the opportunity to establish themselves in that marketplace. So you get the chance to be one of the private label sellers in Amazon Australia who has been there from the start. And if you start to gather sales and reviews on your products now, then customers will go to you in the future because you have way more reviews, way more social proof on your products compared to all the other new sellers that come into the marketplace in a couple of years time.
So there's a lot of opportunity there. I mean, you will probably be able to enter niches with products without adding too much value with your product because there's less competition and you will make sales. If you look at it, say maybe eight years ago, Amazon America - Amazon USA - it was easier to launch a private label product.
You could pretty much just slap a private label or anything, chuck it on Amazon. As long as there was a bit of demand, you could get some sales and you could have a great margin. And then what happened, obviously as people started to see this as an opportunity, loads of people entered the marketplace and then the prices started to drop as the price was starting to happen. Right? Like in any economy, this happens when there's a big margin, sooner or later it gets reduced just because people spot the opportunity.
And now we're at the point where you have to add a lot of value to the marketplace because there's a lot of people competing and you have to do something different to the other sellers. Obviously still a big opportunity, but in Australia you don't have that challenge yet. So that could be a really big pro towards selling on the platform.
However, there might not be too much signs of demand on the Australian platform right now, so what you'd probably have to do is go to the US, see which products are doing well in the US and then mimic that in Australia and you could test those products in Australia and see what performs.
The only risk that you have is big brands coming in and competing directly with you once they start to get their products on to the Amazon marketplace.
So it might be worth having a look before you launch your product. Having a look outside of Amazon, maybe just Googling and seeing if within that niche you want to sell all or any big brands in Australia which might just all of a sudden come on to Amazon, compete directly with you and obviously they're going to be a little bit tough to compete with because people already trust these brands.
If you can avoid those pitfalls and apply the same stuff the American Amazon sellers are using, then Australia could be an unbelievably powerful marketplace to get started on. I think once it grows, it's going to be similar to the UK marketplace. In terms of the way it looks, maybe a little bit smaller. I'm not entirely sure of the population numbers of Australia, but if you want to get an idea for how many sales is going to be generated on the platform, then have a look at the UK marketplace.
Also, I have a feeling that the Australian Amazon will probably get orders from Asia as well cause it's nearby. And that could add to some of the volume so that could make it bigger.
Do you have to get pre-approved by Amazon to be able sell in Australia as its a very new platform?
Harj asks, hey Ollie, do you have to get pre-approved by Amazon to be able to sell in Australia as it's a very new platform? As far as I'm aware, you don't have to. You just go to sellercentral.amazon.com.au.
So sellercentral.amazon.com.au and that takes you to the page where you can register to become a seller in Australia. I think you just have to click the register button. Then the start selling button. You can even become an individual seller or a professional seller. I think it's 50 Australian Dollars per month. You can get started. It looks to me like there's no pre-approved stuff going on just yet.
So yeah, go check it out man. You can probably set up an account. Another thing you can do if you want to sell from Australia and build a business from Australia is you could build a business in America because there's a lot more products on the marketplace. You can do more accurate product research and you could probably spot more opportunities in that marketplace. So it might be worth doing that.
I mean, you have to make the decision, do you want to try Australia or do you want to try America? Both are viable. But yeah, you have to pick one and see. One thing you can do is sell a product very well in America, and if it's selling very well, you could also sell it in Australia and then you could sell it on both platforms and get the revenue from both platforms. So that that's another option that you have.
To sell well in private label, do you have to use Amazon FBA?
Sergio asks, to sell well in private label, do you have to use FBA? Do you have to use Amazon FBA? Great question, Sergio. The simple answer is no, actually, you don't have to use FBA at all. There's several other things you can do. You can sell on Amazon and you could use merchant fulfilled. So if you have a cheaper way of fulfilling products to customers without using FBA or have you found a way that you can get products sent to customers outside of FBA, then you should probably do that cause you will save money, you will get better margins and you'll be more competitive.
'Cause when you've got better margins, you can be more aggressive with your marketing. You can grow your business faster because you have more cash in the bank. And if you can save money by not doing FBA, then it's a good idea. So you have that option, you can do it with merchant fulfilled. Also you could build your own website and sell products on your own website.
But again, remember you're going to have to have your own storage, your own fulfillment. You have to ship stuff to customers and deal with all the customer service, and you have to build a site, you'll have to design it, have to make it look great, and you also have to send traffic to the site as well and make sure that that's happening profitably, whether it's advertising or whether you use SEO content, whatever it is to drive traffic to the site.
One of the great things about having your own website is you can keep your customers information. So when they enter their email, you can put it onto an email list and you can keep marketing to your customers and letting them know when you have new products coming out. You can just keep in touch with them, build your brand, build a connection with them, learn more about your customers. And that becomes very, very, very lucrative.
Having an email list is an unbelievably powerful asset. And what you can do is you can go into more advanced marketing strategies like having a couple of products that you sell just to get the email address. So you could spend 10 grand a month on marketing, on advertising. That 10 grand per month makes you 10 grand in sales. So you break even on these products and these are like your front line of products and all you do with that is to get the email addresses.
And then what happens is to get follow up sales and to make your profit, send emails to your email list, whether it's a sale or a coupon or just announcing that there's a new product that you've launched that will be where you recruit your profit. This is how a lot of eCommerce stores actually drive traffic to the websites and make money.
They break even on a few products, just really good deal. And then they will market to their list and make the profit with the follow up sales that the customers buy after the initial ones. Then you have more options. You can do subscription services, you can do, you know, there's so much more you can do when you have your own website.
However, it adds a lot of complexity to your business. I mean, you need to be able to engineer all this stuff. You have to split test everything, you have to fulfill your own products, and it can be a logistical nightmare. So before you decide not to use FBA, make sure you're clear on why you're doing it and make sure you can. And make a clear decision.
What you could do is just use FBA in the beginning just to get started and test stuff, see if the products will actually sell. If it will, then go to all the trouble of building your own website and stuff.
What is the most important thing you need to know to keep your amazon store popular and converting daily other than just picking good products?
Tay Noel asks, what's the most important thing you need to know to keep your Amazon store popular and converting daily other than just picking good products? This is a great question because so many new sellers just focus on which product to pick when of course, that's only a third of the business.
There's three areas to your business. First area is product research. Okay? It's about a third of the business. Second area is sourcing. So finding suppliers, getting good rates on shipping, making sure you're adding value to the marketplace with your product, modifying designs, adding the logos on, etc.
The third area is marketing. Getting products to sell, giving products away for free in order to boost your products, ranking, using advertising, getting products ranked, creating a really fantastic listing and understanding what your customer really cares about, and putting that information on the listing.
It's surprising, so many sellers don't understand their niche and don't understand why their customers really use their products and what they really care about. If you don't know what your customers really care about, you can't write a good listing because the information won't be there and they wouldn't be convinced to buy it.
So this is all the stuff you need to know other than finding products. You've got product research, sourcing, and marketing, and each of these three things is equally as powerful as the next. And then you have all the other stuff that is as important within those free things such as inventory management.
You don't want to run out of stock, so you have to make sure you time your shipments properly so the next shipment is coming in before your stock's going to run out. You have to make sure your communication with suppliers is good. You have to make sure you're not running at a loss. A lot of sellers end up selling a lot of stock making a lot of revenue, but the profit margins disappear and they go into the red.
So managing your finances and your margins and your profits, all of this stuff is super important and that will determine whether your business is successful and you're getting loads of sales or whether it starts to tank, right?
So lots of stuff to think about.
This is why it's helpful to be following some kind of system - proven system and get some help as you grow your business. Because, you know, there's just a lot of stuff that you need to keep track of. Awesome.
All right guys, some great questions today. Really enjoyed answering them and it's really nice to speak to some sellers who want to launch in Australia as well. And I encourage you to do it and try it at least on a small scale because it will be a very lucrative opportunity.
Thanks so much for watching this video. If you've got any questions, comment below and I'll get to them on a follow up video. If you're watching this video outside of the Facebook group, look for a link below or above the video. You should be able to click on it and you'll be able to join the group.
As you enter the group, you'll be asked to ask a question, right? You can leave a question there and once you've asked a question, then I'll approve you to join the group and then I'll answer the question on one of these videos.
Thanks so much for watching the video and we'll speak very soon.