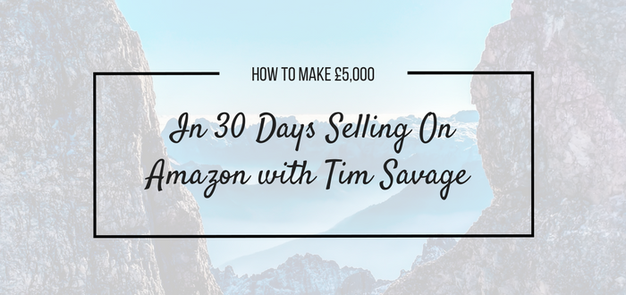 There is no excuse as to why you want start an Amazon business. Because when you start an Amazon business, you can start to live your ideal life.
The Only Excuse Holding You Back Is The One You Made Up In Your Mind
In today's episode, I speak with Tim Savage. Tim part of the inner circle members group and was able to £5,000 in sales in his first 30 days of selling on Amazon. In the episode, Tim will share with you the exact steps he took to generate so much revenue in only a month! 
Listen to all our episodes and leave a review: HERE
How To Sell On Amazon - £5,000 In 30 Days
I got a bit of a treat for you today. I want to give you an inside look at one of my most recent inner circle sessions.
Every fortnight, I have a group call with members from my inner circle. I share my inside tips, latest training, and bring a guest onto each call. I'm able to answer any questions they have. It's a place where everyone puts their heads together and we can share what's worked and what hasn't worked.
One of the members named Tim shot me a message and asked if he could speak to the other inner circle members on how he's done over the past month. I was excited to hear what he had to say because he'd only been selling on Amazon for about 30 days.
In Tim's first month of October, he did £5,000 in sales! He had been doing tons of arbitrage so he could build up cash and move onto private labeling.
Tim's vision is to run his business remotely while being able to travel around the world with his wife. Right now he's building up the capital so he can get closer and closer to his vision.
"Never limit your vision based on your current resources," - Michael Hyatt
I was able to hop on a call with Tim and here's everything he had to say about starting a successful Amazon business:
Tim created momentum for himself. He did something every day. He realized retail arbitrage can be depressing because you keep having to replenish your inventory by making the rounds again. But he realized that doing arbitrage was a means to an end goal. Stuff is out there if you do the work.
Just think, every bit of profit you make now can go towards starting your private label business.
Tim realized you will encounter challenges on your journey and this is especially true when you're selling on Amazon. The more work you put in, the easier it'll be to overcome any challenge that stands in your way. There's so much opportunity that you just need to deal with minor issues.
"Obstacles are those frightful things you see when you take your eyes off your goal," - Henry Ford
If you want build a big Amazon business, you will need to hire virtual assistants and only do the tasks that allow you to make money.
For Tim, it was all about understanding his end goal and what it'd take to reach his end goal.
Tim learned that if he can't sell an item on Amazon, then he'll sell it on eBay and he even has a Shopify shop.
He spends his time, usually two hours per day and four or five days per week looking for arbitrage places. Tim checks out the same locations and has a nice circuit for himself. Tim knew that by checking the same locations, even though one week he may find no items to arbitrage, he knew his cold streak can't last forever and would find tons of items to arbitrage the next week.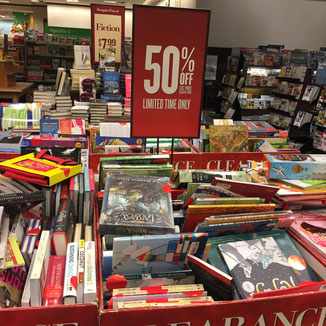 Every morning he checks the prices on his items. He doesn't automatically go for the lowest price because he knows that the person who has the lowest price will run out of stock. It's nice to have stock on hand when you're the only one who can still sell the product.
When Tim first started to go into private labeling, he had tons of suppliers who want to sell him their product. He understood that this is his business and not theirs. Once you get your samples, you can tell the other suppliers you're no longer interested in working with them.
Be focused on getting your private label product out. Once you get the first product out, then you move onto the second and go forward into more products.
Tim focuses on what's best for his business as you should do the same. Just because Tim could do online arbitrage but doesn't mean he should when his plate is already full with retail arbitrage and private labeling his first product.
When you start private labeling products, eventually you should be able to build up your shipping inventory to six months worth of product. This allows you to have your product in stock for a while and it's cost effective as you don't have to keep importing your product.
Right now is the perfect time to arbitrage if you're looking to make some quick cash. Over time you can do more scalable strategies such as private labeling.
I hope you were able to take a few golden nuggets away from what Tim had to say and that you can apply them to your business.  
If you want to start your own Amazon business, get my Fast Start Guide: Here
Links mentioned in this episode:

Listen to the rest of our episodes and leave a review: HERE