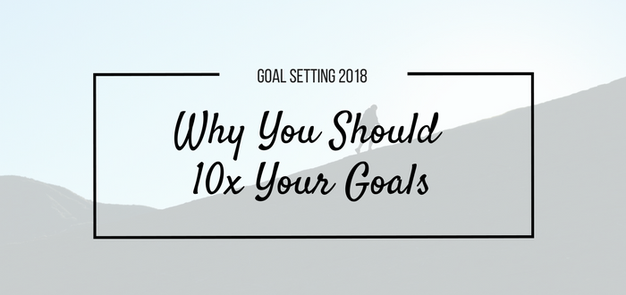 This is something I fell victim to last year and see too many people falling victim to it already this year, setting realistic goals for themselves. 
YOU SHOULDN'T BE SETTLING FOR ANYTHING LESS THAN 10X'ING YOUR GOALS
In today's episode, I share with you what happened to me when I had set realistic goals for myself last year. This year, I've decided to 10x my goals and the results have already been profound. You'll be learning the exact reasons why you need to 10x your goals in 2018! 
Listen to all our episodes and leave a review: HERE
Read More